After the airport, our next stop for the day was to head into the city during the rush hour. Great idea eh?!
Actually the traffic was pretty light compared to UK standards and so the journey was relatively quick and painless. So much so, that when we got to our target building, it wasn't open yet.
Once you see the statue of the peeing man, you know that you have reached your destination. You can park at 60.155783, 24.921621 – there is a small payment required.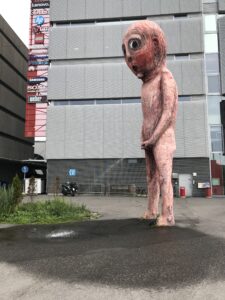 The MiG-21 on the roof of the tall building could be seen from outside, but as you are allowed up there courtesy of a lift, we waited for the opening time to come around…..
Some pictures can be seen at;
https://www.flickr.com/photos/62861611@N08/albums/72157717944797608
MG-130, Mikoyan-Gurevich MiG-21bis Fishbed-N, On Display, Finnish (N75084403)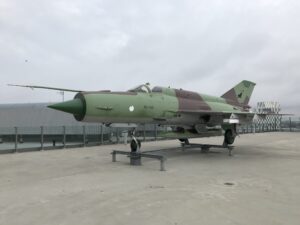 Kind regards,
Grant Robinson