Hi all,
Chambley/Bussières
Well it was our last day in France as we needed to get back to Luxembourg early for our early afternoon flight home. As you know by now, the weather had been hit and miss over the week and up to now, there had not been a decent opportunity for the organisers to call for an attempt at "The Grand Line". This morning changed that!
Almost perfect conditions allowed time for over 450 balloons to line up along the entire length of the runway and on both sides too. A spectacular sight and well worth the wait.
So the previous record of 433 set in 2015 was broken that morning with 456 taking off within one hour of the first one setting off. We noted more than that, but not all departed and some fell out of the one hour window record requirement. The subsequent 2019 attempt matched this 456 exactly and so I hope I'm there in 2021 when they try and break it again!
472 different balloons were logged this morning and completed a very good week spent at this balloon meet overall. It was good to meet up with Mr & Mrs Bulldog and they were very helpful with helping us boost our Grand Line log as they had a car on the airfield – thanks guys 🙂
Photographs of the balloons;
https://www.flickr.com/photos/62861611@N08/albums/72157691813854245
Morning launch:
9A-OMG, Kubicek BB-30XR (1025)
D-OAES, Thunder & Colt Ax7-77 (234)
D-OALF, Schroeder Fire Balloons G (1611)
D-OANK, Schroeder Fire Balloons G 34/24 (1167)
D-OBAG, Schroeder Fire Balloons G (1205)
D-OBHV, Cameron Z-105 (10352)
D-OBKM, Kubicek BB-30Z (216)
D-OBMB, Kubicek BB-30Z (294)
D-OBRB, Schroeder Fire Balloons G (1319)
D-OBUB, Kubicek BB-37Z (173)
D-OEMA, Schroeder Fire Balloons G (1534)
D-OFAU, Schroeder Fire Balloons G (1667)
D-OFDG, Schroeder Fire Balloons G (1211)
D-OFMG, Kubicek BB-34Z (1320)
D-OGLA, Schroeder Fire Balloons G (1099)
D-OGLI, Schroeder Fire Balloons G (902)
D-OGQT, Schroeder Fire Balloons G (1139)
D-OGRA, Raven-Europe S-60A (E-350)
D-OGSC, Head Ax8-105S2 (4029)
D-OGVU, Thunder & Colt 140A (4463)
D-OHAN, Ultramagic M-105 (105/76)
D-OHCV, Schroeder Fire Balloons G (1145)
D-OHKM, Ultramagic S-70 (70/02)
D-OIGL, Schroeder Fire Balloons G (1017)
D-OILE, Aerostar RSX-8 (RXS8-3096)
D-OJSM, Schroeder Fire Balloons G (980)
D-OKEP, Kubicek BB-37Z (1258)
D-OKLD, Cameron N-133 (4722)
D-OKUE, Raven-Europe S-60A (E-345)
D-OKWD, Ultramagic M-120 (120/29)
D-OLME, Kubicek BB-30XR (1043)
D-OLOT, Cameron C-90 (11641)
D-OMHR, Schroeder Fire Balloons G (1292)
D-OMPH, Cameron N-105 (4270)
D-ONBG, Schroeder Fire Balloons G (1632)
D-OOAH, Ultramagic M-120 (120/10)
D-OOCB, Ultramagic M-120 (120/51)
D-OOFB, Schroeder Fire Balloons G (652)
D-OOKB, Kubicek BB-30N (1056)
D-OOSE, Kubicek BB (380)
D-OOUM, Ultramagic H-42 (42/04)
D-OQIH, Kubicek BB-30Z (217)
D-OQKG, Kubicek BB-20 (242)
D-ORID, Schroeder Fire Balloons G (994)
D-ORNU, Kubicek BB-30Z (683)
D-OSFD, Raven S-60A (S60A-3228)
D-OSFT, Kubicek BB-30 (228)
D-OSKR, Schroeder Fire Balloons G (1103)
D-OSLO, Schroeder Fire Balloons G (1574)
D-OSTC, Schroeder Fire Balloons G (1466)
D-OSUC, Schroeder Fire Balloons G (1368)
D-OSWI, Schroeder Fire Balloons G 30/24 (1713)
D-OTBG, Kubicek BB-22E (1131)
D-OTBJ, Kubicek BB-26E (1311)
D-OTOY, Ultramagic S-50 (50/13)
D-OTTY, Cameron C-90 (10561)
D-OVNI, Ultramagic S-105 (105/79)
D-OWEI, Cameron A-105 (3846)
D-OWPO, Ultramagic M-120 (120/14)
EC-041, Ultramagic MV-65 (65/138)
EC-GFC, Ultramagic M-105 (105/32)
EC-HBB, Ultramagic F-19SS Bottle (F19/02)
EC-HDC, Cameron N-77 (4560)
EC-IEC, Ultramagic M-65 (65/111)
EC-KDM, Ultramagic M-105 (105/152)
EC-LVZ, Ultramagic M-77 (77/365)
EC-MBZ, Ultramagic S-70 (70/07)
EC-MDX, Ultramagic M-77 (77/382)
EI-ECC, Cameron Z-90 (11213)
F-GEMT, Cameron C-90 (12087)
F-GERX, Thunder & Colt Ax7-77 (1107)
F-GHMF, Ultramagic M-120 (120/77)
F-GJJD, Cameron A-105 (2537)
F-GJKC, Llopis MA-26 (199)
F-GKDO, Ultramagic M-90 (90/108)
F-GKLB, Kubicek BB-26Z (487)
F-GKMM, Ultramagic M-65 (65/76)
F-GKMT, Chaize JZ25F16 (119)
F-GLAU, Schroeder Fire Balloons G 30/24 (1666)
F-GLSP, Ultramagic H-77 (77/193)
F-GMDE, Llopis MA-26 (196)
F-GMGE, Cameron Z-105 (12104)
F-GMGO, Aerostar RX-8 (RX8-3296)
F-GMGU, Aerostar S-57A (S57A-3195)
F-GMNJ, Raven-Europe S-60A (E-336)
F-GMTP, SIGA MA-26 Pilatre de Rozier (154)
F-GNBV, Cameron Z-105 (10554)
F-GNOT, SIGA MA-26 Pilatre de Rozier (157)
F-GPAV, SIGA MA-26 Pilatre de Rozier (165)
F-GPBL, Cameron C-90 (10816)
F-GPFS, Llopis MA-26 (174)
F-GPFT, Llopis MA-26 (175)
F-GPLL, SIGA MA-30 Pilatre de Rozier (155)
F-GPMS, Llopis MA-40 (191)
F-GRDO, Cameron Z-105 (10599)
F-GROY, Ultramagic S-90 (90/41)
F-GRPG, Ultramagic S-90 (90/60)
F-GSIT, SIGA MA-30 Pilatre de Rozier (124)
F-GSME, SIGA MA-26 Pilatre de Rozier (138)
F-GSYM, Ultramagic M-105 (105/141)
F-GTHP, Cameron Z-160 (11310)
F-GTJG, Ultramagic M-90 (90/112)
F-GTLC, Ultramagic N-210 (210/08)
F-GTTA, Llopis MA-26 (177)
F-GUII, Llopis MA-22 (223)
F-GVAO, Ultramagic T-180 (180/84)
F-GVBD, Kubicek BB-30Z (484)
F-GVBL, Cameron C-80 (11044)
F-GVDF, Ultramagic M-77 (77/297)
F-GVDY, Llopis MA-22 (225)
F-GVEA, Kubicek BB-22 (1232)
F-GXLK, Cameron Z-275 (11379)
F-GXRS, Chaize CS.JZ30F16 (156)
F-GXRS, Chaize CS.JZ30F16 (156)
F-GXSP, Kubicek BB-22E (684)
F-GXUS, Ultramagic M-130 (130/55)
F-GYBI, Llopis MA-35 (178)
F-GYBP, Cameron Z-105 (11278)
F-GYEL, Ultramagic N-425 (425/06)
F-GYGG, Cameron Z-105 (11294)
F-GYRD, Ultramagic S-90 (90/75)
F-GYTC, Llopis MA-30 (198)
F-GYTT, Raven S-60A (S60A-3278)
F-GZFG, Kubicek BB-30Z (1143)
F-GZHH, Cameron Z-150 (10347)
F-GZIN, SIGA MA-26 Pilatre de Rozier (159)
F-GZMC, Kubicek BB-26Z (461)
F-HABS, Cameron Z-90 (11906)
F-HADN, Llopis MA-22 (230)
F-HADU, Libert L.7000 (326-050)
F-HAFM, Schroeder Fire Balloons G 26/24 (1472)
F-HALN, Llopis MA-26 (203)
F-HANY, Llopis MA-30 (200)
F-HBAJ, Cameron C-90 (10840)
F-HBBO, Llopis MA-30 (241)
F-HBDT, Llopis MA-30 (222)
F-HBJE, Schroeder Fire Balloons G 26/24 (1177)
F-HBMJ, Llopis MA-22 (207)
F-HBPA, Lindstrand LBL-105A (1284)
F-HBPK, Cameron Z-90 (10661)
F-HBPO, Schroeder Fire Balloons G 30/24 (1045)
F-HBRL, Llopis MA-30 (195)
F-HCCL, Cameron C-90 (11358)
F-HCCS, Llopis MA-35 (168)
F-HCCV, Kubicek BB-30Z (1349)
F-HCEA, Ultramagic T-150 (150/15)
F-HCGR, Llopis MA-26 (189)
F-HCHQ, Raven-Europe S-66A (E-395)
F-HCJA, Cameron C-90 (10915)
F-HCKV, Cameron Z-77 (4946)
F-HCLE, Chaize CS.3000F16 (229)
F-HCRL, SIGA MA-30 Pilatre de Rozier (166)
F-HCRU, Schroeder Fire Balloons G 30/24 (1569)
F-HCSO, Llopis MA-26 (231)
F-HCYF, Schroeder Fire Balloons G 26/24 (1356)
F-HDBC, Cameron C-90 (11480)
F-HDBS, Llopis MA-26 (224)
F-HDDC, Cameron Z-105 (11284)
F-HDLO, Llopis MA-30 (201)
F-HDLR, Llopis MA-30 (233)
F-HDPC, Lindstrand LBL-105A (1343)
F-HDRD, SIGA MA-30 Pilatre de Rozier (167)
F-HDUO, Ultramagic M-56 (56/46)
F-HDVM, Llopis MA-26 (206)
F-HEAC, Schroeder Fire Balloons G 30/24 (760)
F-HEAJ, Cameron Z-90 (11921)
F-HECL, Llopis MA-26 (187)
F-HEEA, Cameron Z-105 (11088)
F-HEMA, Kubicek BB-26E (689)
F-HEMG, Llopis MA-30 (213)
F-HERB, Cameron Z-105 (11236)
F-HEYC, Cameron Z-31 (11075)
F-HFON, Cameron A-275 (11945)
F-HFOT, Kubicek BB-26E (1309)
F-HGER, Chaize CS.2200 (231)
F-HGLE, Cameron O-105 (10100)
F-HGMP, Kubicek BB-26Z (1202)
F-HHCM, Cameron C-80 (11256)
F-HHOC, Cameron Z-31 (10243)
F-HHPC, Schroeder Fire Balloons G 26/24 (1639)
F-HHUN, Schroeder Fire Balloons G 40/24 (1202)
F-HIAG, Cameron C-90 (11653)
F-HIPS, Ultramagic M-105 (105/178)
F-HJBG, Ultramagic N-210 (210/64)
F-HJBP, Ultramagic N-210 (210/26)
F-HKSS, Llopis MA-30 (215)
F-HKUB, Kubicek BB-26E (1375)
F-HLBA, Llopis MA-30 (221)
F-HLBL, Kubicek BB-30Z (221)
F-HLDM, Cameron Z-77 (11620)
F-HLMA, Chaize CS.3000F16 (NG-001)
F-HMAB, Ultramagic M-90 (90/166)
F-HMAM, Kubicek BB-30Z (992)
F-HMCL, Llopis MA-30 (214)
F-HMDB, Ultramagic M-105 (105/194)
F-HMDE, type unknown (unknown)
F-HMDM, Llopis MA-26 (232)
F-HMPC, Cameron Z-90 (11985)
F-HMRV, Kubicek BB-26N (780)
F-HMSC, Schroeder Fire Balloons G 34/24 (1698)
F-HMVB, Schroeder Fire Balloons G 30/24 (1683)
F-HNYO, Chaize DC.2200 F16 (DC-007)
F-HOHO, Libert L.2200 (339-063)
F-HOVA, Llopis MA-40 (218)
F-HPDR, SIGA MA-35 Pilatre de Rozier (409)
F-HPGZ, Llopis MA-35 (240)
F-HPLB, Libert L.2200 (330-054)
F-HPLM, Ultramagic Z-105 (11981)
F-HPOX, Ultramagic H-77 (77/396)
F-HPRO, Chaize JZ.25F24 (NG-014)
F-HPVL, Cameron Z-105 (11922)
F-HRCE, Cameron Z-105 (12060)
F-HRED, Chaize DC.2200 F16 (DC-002)
F-HSBJ, Cameron SS (12008)
F-HSCC, Schroeder Fire Balloons G 34/24 (1522)
F-HSEB, Lindstrand LBL-105A (1367)
F-HTIM, Kubicek BB-30Z (1372)
F-HTMO, Llopis MA-35 (239)
F-HUNE, Cameron V-90 (11820)
F-HVER, Llopis MA-30 (234)
F-HVEZ, Cameron A-315 (11944)
F-HVIT, Cameron Z-105 (11848)
F-HZAA, Schroeder Fire Balloons G 34/24 (1465)
F-HZIK, Lindstrand LBL-105A (880)
F-PASR, Rolland RS-3000 (01)
F-PECP, Air Piston AP20/3000P (1)
F-PHCC, Heenetier Gold 2190 (1)
F-PIVR, Deramecourt D16/1900 (02)
F-PMNC, Rolland RS.2200 (01)
F-PUNS, Deramecourt 2600 (2)
F-PYRO, Boufflert B8-1800 (01)
22-KD, type unknown (unknown)
31-MW, Deramecourt 900 (unknown)
67-BUR, type unknown (unknown)
G-BEUY, Cameron N-31 (283)
G-BLTN, Thunder & Colt Ax7-65 (621)
G-BMWU, Cameron N-42 (1346)
G-BOWV, Cameron V-77 (1800)
G-BSNU, Thunder & Colt 105A (1811)
G-BTSX, Thunder & Colt Ax7-77 (2027)
G-BTTW, Thunder & Colt Ax7-77 (2016)
G-BUAM, Cameron V-77 (2470)
G-BUWU, Cameron V-77 (3053)
G-BUYC, Cameron C-80 (3095)
G-BVHV, Cameron N-105 (3215)
G-BVRL, Lindstrand LBL-21A (130)
G-BWPP, Sky 105-24 (031)
G-BXDR, Lindstrand LBL-77A (441)
G-BXUS, Sky 65-24 (111)
G-BXXO, Lindstrand LBL-90A (534)
G-BYNN, Cameron V-90 (4643)
G-BYNU, Cameron Thunder Ax7-77 (3520)
G-BYOI, Sky 80-24 (163)
G-BZBJ, Lindstrand LBL-77A (646)
G-BZBL, Lindstrand LBL-120A (676)
G-BZFD, Cameron N-90 (2725)
G-BZGV, Lindstrand LBL-77A (695)
G-BZIH, Lindstrand LBL-31A (700)
G-BZIN, Robinson R-44 Raven (0776)
G-BZOX, Cameron Colt 90B (10000)
G-BZXO, Cameron Z-105 (10125)
G-BZXR, Cameron N-90 (10124)
G-CBIM, Lindstrand LBL-90A (817)
G-CBKK, Ultramagic S-130 (130/32)
G-CBLN, Cameron Z-31 (10285)
G-CBNI, Lindstrand LBL-90A (857)
G-CBPW, Lindstrand LBL-105A (863)
G-CBZJ, Lindstrand LBL-25A Cloudhopper (892)
G-CCPP, Cameron C-70 (10515)
G-CCSS, Lindstrand LBL-90A (973)
G-CCYU, Ultramagic S-90 (90/70)
G-CDEU, Lindstrand LBL-90B (1015)
G-CDGN, Cameron C-90 (10641)
G-CDJX, Cameron N-56 (10715)
G-CDWD, Cameron Z-105 (10827)
G-CDYL, Lindstrand LBL-77A (1098)
G-CEFB, Ultramagic H-31 (31/06)
G-CEJZ, Cameron C-90 (10970)
G-CESH, Cameron Z-90 (11061)
G-CFAW, Lindstrand LBL-35A (899)
G-CFEB, Cameron C-80 (11174)
G-CFRF, Lindstrand LBL-31A (1232)
G-CFWI, Kubicek BB-22Z (686)
G-CGNJ, Cameron Z-105 (11261)
G-CGNS, Sky 65-24 (58)
G-CGVV, Cameron Z-90 (11386)
G-CGWC, Ultramagic H-31 (31/12)
G-CGWU, Ultramagic S-90 (90/117)
G-CHHL, Cameron C-80 (11673)
G-CHIM, Ultramagic H-31 (31/13)
G-CHJM, Cameron C-80 (11684)
G-CHXS, Cameron C-90 (11750)
G-CIDH, Cameron C-80 (11804)
G-CIDU, Kubicek BB-22E (1058)
G-CIET, Lindstrand LBL-31A (1035)
G-CIJJ, Cameron O-31 (11858)
G-CIJM, Cameron Z-140 (10313)
G-CIKL, Ultramagic S-70 (70/01)
G-CIMW, Cameron O-31 (11897)
G-CINN, Cameron Z-31 (11179)
G-CIRL, Ultramagic S-90 (90/140)
G-CIRN, Cameron Z-120 (11928)
G-CJES, Cameron TR-77 (11972)
G-CJIH, Lindstrand LTL 1-105 (016)
G-CJOI, Cameron O-31 (11638)
G-CJVH, Lindstrand LTL Series 1-105 (23)
G-CJWH, Lindstrand LTL Series 1-90 (35)
G-CJWY, Cameron O-31 (12071)
G-CJXE, Lindstrand LTL Series 1-120 (030)
G-CKGI, Ultramagic M-77C (77/300)
G-CKIT, Cameron C-60 (12124)
G-CKSW, Cameron O-31 (12108)
G-CROP, Cameron Z-105 (11157)
G-CRZE, Ultramagic M-105 (105/195)
G-DVCI, Ultramagic H-31 (31/15)
G-EMKT, Cameron Z-105 (11862)
G-EOLE, Cameron O-84 (12098)
G-FFFT, Lindstrand LBL-31A (705)
G-FVEL, Cameron Z-90 (10580)
G-GBGB, Ultramagic M-105 (105/126)
G-GOAL, Lindstrand LBL-105A (420)
G-GPPN, Cameron TR-70 (10940)
G-HBEE, Lindstrand LTL Series 2-80 (47)
G-HOPA, Lindstrand LBL-35A (972)
G-HOPR, Lindstrand LBL-25A Cloudhopper (999)
G-JULU, Cameron V-90 (3611)
G-JULU, Cameron V-90 (3611)
G-LEMM, Ultramagic Z-90 (90/102)
G-LORY, Thunder & Colt Ax4-31Z (171)
G-MILE, Cameron N-77 (2411)
G-MINN, Lindstrand LBL-90A (883)
G-MUCK, Lindstrand LBL-77A (982)
G-OBUY, Thunder & Colt 69A (2031)
G-OCTS, Cameron Z-90 (11108)
G-OJEN, Cameron V-77 (3302)
G-OJMS, Cameron Z-90 (10860)
G-ONCB, Lindstrand LBL-31A (393)
G-OURT, Lindstrand LTL Racer 56 (19)
G-RAYO, Lindstrand LBL-90A (949)
G-READ, Thunder & Colt 77A (1158)
G-ROSK, Ultramagic M-90 (90/160)
G-ROXI, Cameron C-90 (11106)
G-RXUK, Lindstrand LBL-105A (232)
G-SCFC, Ultramagic S-90 (90/148)
G-SERV, Cameron N-105 (10382)
G-SMIL, Lindstrand LBL-105A (1425)
G-SPID, Ultramagic S-90 (90/125)
G-STAV, Cameron O-84 (2913)
G-SUED, Thunder & Colt Ax8-90 (1546)
G-TIBF, Kubicek BB-34Z (566)
G-TIPJ, Cameron Z-77 (11456)
G-TRIG, Cameron Z-90 (10446)
G-UKUK, Head Ax8-105 (248)
G-VKUP, Cameron Z-90 (10803)
G-WIFI, Cameron Z-90 (10624)
G-WILB, Ultramagic M-105 (105/161)
G-WOOL, Thunder & Colt 77A (2044)
G-WSTY, Lindstrand LBL-77A (1461)
G-ZSKD, Cameron Z-90 (10749)
HA-726, Tomi Balloons AX-7 (05/1992)
HA-879, Cameron Z-90 (10046)
HB-BNO, Cameron N-105 (2143)
HB-QBI, Lindstrand LBL-120A (303)
HB-QGF, Cameron RX-120 (4748)
HB-QKH, Kubicek BB-45 (243)
HB-QKZ, Kubicek BB-45 (333)
HB-QOH, Ultramagic F-9 (F9/03)
HB-QST, Schroeder Fire Balloons G 30/24 (1176)
HB-QWH, Schroeder Fire Balloons G 20/24 (1508)
I-CFKI, Cameron Z-120 (11201)
I-LEGS, Ultramagic S-90 (90/68)
I-RIKY, Thunder & Colt Ax7-77 (11317)
LX-BAM, Kubicek BB-26Z (658)
LX-BCW, Cameron Z-120 (11374)
LX-BEL, Libert L.2600 (323-047)
LX-BIP, Schroeder Fire Balloons G 20/24 (1296)
LX-BMK, Schroeder Fire Balloons G 22/16 (1400)
LX-BOT, Cameron O-105 (10428)
LX-BVE, Cameron Z-90 (10420)
LY-BDO, Cameron R-70 (unknown)
LY-OEB, Schroeder Fire Balloons G 30/24 (unknown)
N56HZ, Lavoie MT/Lavoie TL 56K12G (004)
N919KD, Lindstrand LBL-69A (5165)
N4505B, Cameron Z-90 (6317)
N5009J, Head AX.7-77B (454)
OE-RCB, Lindstrand LBL-35A (1364)
OE-SHB, Kubicek BB-34Z (523)
OE-SLL, Ultramagic S-105 (105/175)
OK-1209, Kubicek BB-6SS Fish (845)
OK-1346, Kubicek BB-26E (1346)
OK-1367, Kubicek BB-17XR (1367)
OK-1602, Kubicek BB (1111)
OK-1961, Kubicek BB (724)
OK-2022, Kubicek BB (823)
OK-3033, Kubicek BB (285)
OK-4020, Kubicek BB-42Z (322)
OM-1840, Ultramagic M-90 (90/63)
OM-9009, Kubicek BB-26 (121)
OO-BAF, Schroeder Fire Balloons G (414)
OO-BBX, Schroeder Fire Balloons G 45/24 (565)
OO-BBZ, Ultramagic M-160 (160/40)
OO-BCL, Libert L.2200 (337-061)
OO-BCQ, Schroeder Fire Balloons G 40/24 (976)
OO-BCY, Libert L.3000 (286-011)
OO-BDI, Lindstrand LBL-150A (616)
OO-BDJ, Lindstrand LBL-105A (571)
OO-BDT, Thunder & Colt Ax10-160 (1368)
OO-BEE, Libert L.3000 (320-044)
OO-BEI, Kubicek BB-26 (964)
OO-BEK, Cameron 120SS Head (11744)
OO-BEU, Libert L.3000 (286-009)
OO-BFD, Libert L.3000 (336-060)
OO-BFE, Schroeder Fire Balloons G (974)
OO-BFW, Cameron Z-160 (11385)
OO-BGU, Cameron Z-140 (11243)
OO-BHG, Libert L.2200 (338-062)
OO-BHX, Libert L.3000 (308-032)
OO-BJX, Cameron Z-160 (10372)
OO-BKP, Cameron Z-120 (10418)
OO-BLT, Ultramagic M-145 (145/13)
OO-BLX, Ultramagic M-145 (145/13)
OO-BNK, Cameron A-160 (11892)
OO-BOE, Cameron Z-105 (4891)
OO-BPN, Libert L.2200 (341-065)
OO-BQG, Schroeder Fire Balloons G 34/24 (1228)
OO-BQL, Lindstrand LBL-150A (986)
OO-BQS, Cameron Z-120 (10445)
OO-BSK, Schroeder Fire Balloons G (814)
OO-BSP, Ultramagic N-355 (355/36)
OO-BSS, Cameron O-42 (1072)
OO-BUJ, Schroeder Fire Balloons G 45/24 (1249)
OO-BUY, Cameron Z-160 (11389)
OO-BVM, Ultramagic M-77 (77/355)
OO-BYD, Cameron Z-105 (10532)
OO-BZH, Cameron 115SS Paint Can (10572)
OO-BZM, Lindstrand LTL Series 1-310 (20)
OY-JOY, Lindstrand LBL-77A (1295)
OY-KOJ, Kubicek BB-22E (1343)
PH-ARR, Cameron N-120 (11145)
PH-CAS, Cameron N-105 (3626)
PH-EJD, Thunder & Colt 31A Air Chair (2020)
PH-EJM, Cameron O-105 (3723)
PH-ENH, Lindstrand LBL-105A (844)
PH-GPU, Cameron N-90 (3934)
PH-HDK, Cameron Z-225 (11384)
PH-LJQ, Ultramagic H-77 (77/333)
PH-LOX, Thunder & Colt 105A (2341)
PH-LVC, Cameron Z-120 (12014)
PH-MAD, Cameron Z-77 (11166)
PH-MOI, Cameron C-80 (4469)
PH-NLD, Kubicek BB-30Z (330)
PH-SCA, Cameron Z-140 (11260)
PH-SJK, Cameron Z-56 (11316)
PH-TBL, Cameron N-105 (4089)
PH-VAT, Schroeder Fire Balloons G (666)
PH-WBO, Kubicek BB-40Z (702)
PH-WJB, Ultramagic M-105 (105/29)
PH-ZKB, Cameron A-140 (11951)
PH-ZSL, Sky 25-16 (138)
PH-ZUI, Cameron A-180 (11124)
RA-0940G, Rusbal Ax-7 (YeEVS.02.0351)
RA-1726G, Aeronatc AX-8 (unknown)
RA-1756G, Aeronatc 3000 (unknown)
S5-OAU, Tomi AX-7 (21/1995)
S5-OBL, Kubicek BB-22 (164)
SE-ZHP, Lindstrand LBL-77A (209)
SE-ZMU, Lindstrand LBL-120A (1073)
SE-ZMY, Cameron Z-77 (6318)
SP-BEZ, Lindstrand LBL-105A (1386)
SP-BHA, Cameron Z-77 (10426)
SP-BLK, Ultramagic F-10 (70/18)
SP-BYZ, Lindstrand LBL-105A (136)
So lastly a quick summary as promised in my first email about this trip. Registration wise that we managed to log were 582 different balloons from 23 countries, and these were represented as follows;
9A- (Croatia) x 1,
D- (Germany) x 71
EC- (Spain) x 10
EI- (Republic of Ireland) x 1
F- (France) x 199
G- (Great Britain) x 151
HA- (Hungary) x 3
HB- (Switzerland) x 11
HS- (Thailand) x 1
I- (Italy) x 5
LX- (Luxembourg) x 11
LY- (Lithuania) x 3
N (USA) x 4
OE- (Austria) x 4
OK- (Czech Republic) x 8
OM- (Slovakia) x 4
OO- (Belgium) x 48
OY- (Denmark) x 2
PH- (Netherlands) x 32
RA- (Russia) x 4
S5- (Slovenia) x 2
SE- (Sweden) x 3
SP- (Poland) x 4
Luxembourg/Findel
Time to board LX-LQB for our flight home……
D-ACKI, Canadair Regional Jet CRJ-900LR, Lufthansa Cityline/Lufthansa Regional (15088)
D-ACND, Canadair Regional Jet CRJ-900, Lufthansa Cityline/Lufthansa Regional (15238)
D-CHRE, Cessna 680 Citation Sovereign (680-0124)
F-HONE, SOCATA TBM-850 (649)
G-CGSJ, Bombardier Aerospace Global Express XRS (9377)
HB-JBG, Bombardier CSeries CS100, Swiss International Air Lines (50016)
LX-AIF, Piper PA-28-161 Cadet (28-41173)
LX-AIG, Piper PA-28-161 Cadet (28-41315)
LX-AVO, Piper PA-28-161 Cadet (28-41346)
LX-LGG, Bombardier DHC-8-402Q Dash 8, Luxair (26437)
LX-LGS, Boeing 737-7C9, Luxair (27425)
LX-LQA, Bombardier DHC-8-402Q Dash 8, Luxair (4468)
LX-LQB, Bombardier DHC-8-402Q Dash 8, Luxair (4512)
LX-LQD, Bombardier DHC-8-402Q Dash 8, Luxair (4525)
LX-LQI, Bombardier DHC-8-402Q Dash 8, Luxair (4534)
LX-SEH, Cessna 560XLS Citation Excel (560-5755)
LX-TCV, Boeing 747-4R7F(SCD), Cargolux Airlines International (30401)
OE-LAI, Gulfstream Aerospace Gulfstream G450 (4237)
PH-EXO, EMBRAER ERJ-175STD, KLM cityhopper (17000668)
SP-LDK, EMBRAER ERJ-170LR, LOT Polish Airlines (17000074)
London City
CS-DXR, Cessna 560XLS Citation Excel (560-5748)
D-CEEE, Cessna 560XLS Citation Excel (560-5630)
EI-RNC, EMBRAER ERJ-190LR, Alitalia CityLiner (19000503)
F-HIJD, Cessna 525A CitationJet CJ2+ (525A-0462)
LX-GSP, Cessna 680 Citation Sovereign (680-0302)
LY-DAT, Avions de Transport Régional ATR-42-512, Danu Oro Transportas (445)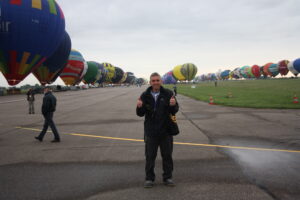 Best regards,
Grant Robinson
http://www.facebook.com/groups/oxfordaviationgroup
https://www.flickr.com/photos/62861611@N08/albums