Next stop was Zurich-Kloten~Zurich 27th April 2022
Noted from the excellent public viewing area and then a short walk along the perimeter to view a few business jets and helicopters. After that we made the short drive to the main
business jet facility/ramp area.
A few photographs from this visit: https://www.flickr.com/photos/jlt_egcc74/albums/72177720298919099
Regards
John
Noted between 0945-1120hrs, in order as noted.
PH-EXW Embraer Emb-175200STD C/n 17000710 KLM cityhopper
N666UA Boeing 767322(ER) C/n 29238 United Airlines
HB-JHM Airbus A330343X C/n 1355 Swiss International Air Lines
HB-JHL Airbus A330343X C/n 1290 Swiss International Air Lines
HB-JNK Boeing 777300(ER) C/n 66091 Swiss International Air Lines
HB-AZC Embraer Emb-190E2 C/n 19020030 Helvetic Airways
HB-JCC Bombardier CS-300BD-500-1A11 C/n 55012 Swiss International Air Lines
SP-LNN Embraer Emb-195200LR C/n 19000413 LOT Polish Airlines
OH-LZF Airbus A321211 C/n 2208 Finnair
HB-IOM Airbus A321212 C/n 4534 Swiss International Air Lines
HB-IOC Airbus A321111 C/n 520 Swiss International Air Lines
VP-BZF Gulfstream G650 C/n 6185 Gama Aviation
N274SW Dassault Falcon2000LX C/n 155 Corporate
HB-JNL Boeing 777300(ER) C/n 66092 Swiss International Air Lines
HB-JDD Airbus A320271N(SL) C/n 10944 Swiss International Air Lines
HB-JCT Bombardier CS-300A220-300 C/n 55046 Swiss International Air Lines
HB-JJM Airbus A320214 C/n 2627 Edelweiss Air
HB-JHE Airbus A330343X C/n 1084 Swiss International Air Lines
9V-SWS Boeing 777312(ER) C/n 34584 Singapore Airlines
HS-TKW Boeing 7773D7(ER) C/n 42112 Thai Airways International
EC-MKL Boeing 73785P C/n 60585 Air Europa
HB-AZE Embraer Emb-190E2 C/n 19020038 Helvetic Airways
HB-AZB Embraer Emb-190E2 C/n 19020026 Helvetic Airways
HB-JVN Embraer Emb-190100LR C/n 19000285 Helvetic Airways
HB-JOJ Airbus A319112 C/n 3024 chair Airlines
HB-JMC Airbus A340313X C/n 546 Swiss International Air Lines
HB-CLH Cessna 172P C/n 172-74459 Motorfluggruppe Zurich
TC-JRZ Airbus A321231 C/n 5118 THY Turkish Airlines
TC-NBK Airbus A320251N(SL) C/n 7786 Pegasus Airlines
HB-IBJ Dassault Falcon2000LXS C/n 340 Cat Aviation
T7-MASHI Bombardier 650 C/n 6162 Corporate
LN-AOC IAI G280 C/n 2185 Sundt Air
M-SCOT Dassault Falcon 7X C/n 54 Corporate
HB-JST Dassault Falcon 7X C/n 17 Cat Aviation
HB-JES Gulfstream G5 C/n 556 Corporate
HB-ZYK Robinson R22 C/n 4838 Heli Sitterdorf
HB-ZWZ Bell Helicopters 407GXi C/n 54924 Corporate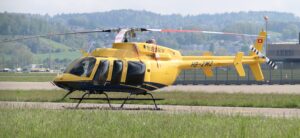 HB-ZYO Robinson R44 C/n 14440 Corporate
HB-ZKQ Eurocopter EC120B C/n 1316 Heli Sitterdorf
HB-ZYD Robinson R44 C/n 13370 Helialpin
HB-JMF Airbus A340313X C/n 561 Edelweiss Air
OE-ISX Dassault Falcon 7X C/n 11 International Jet Management
F-GUGO Airbus A318111 C/n 2951 Air France
HB-VPX Pilatus PC-24 C/n 260 Jet Aviation Business Jets
D-CRON Cessna 560 C/n 560-5762 Silver Cloud Air
HB-AZI Embraer Emb-195E2 C/n 19020055 Helvetic Airways
SP-WMT Learjet 75 C/n 45-490 Blue Jet
T-312 Aerospatiale AS.332M1 TH-89 C/n 2224 Swiss Air Force
HB-JNE Boeing 7773DE(ER) C/n 44586 Swiss International Air Lines
OE-LCD Bombardier Global ExpressBD-700-1A10 C/n 9250 International Jet Management
Helicopter Hangar
HB-ZJD Eurocopter EC135P1 C/n 0008 Corporate
Business Jet Area
M-NTOS Cessna 525C C/n 525C-0197 Corporate
HB-OHC Piper PA-28180 C/n 28-3623 EFOS Flight-Charter
OE-FRJ Cessna 525 C/n 525-0673 Salzburg Jet Aviation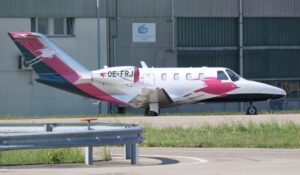 T7-TFC Learjet 31A C/n 31-170 Corporate
N282SA Cessna 500/501 C/n 500-0282 Withdrawn from use
N1008 Cessna 500/501 C/n 501-0210 Southern Aircraft Consultancy
D-ATON Dassault Falcon 7X C/n 124 Air Hamburg
JY-RYN Cessna 650 C/n 650-7029 Raya JetOE-HWM IAI G280 C/n 2118 Corporate
OE-FOE Cessna 510 C/n 510-0027 GlobeAir
OE-FXE Cessna 525A C/n 525A-0017 Corporate
LX-JFE Pilatus PC-12-47E C/n 1789 Jetfly Aviation
HB-LEL Piper PA-34200 C/n 34-7350313 EFOS Flight-Charter
HB-LWW Diamond DA 42NG C/n 42.N337 Private
HB-LVC Diamond DA 42NG C/n 42.N371 Horizon Swiss Flight Academy
HB-DWC Mooney M.20C C/n 3269 Private
HB-CZX Cessna T.182T C/n T182-08965 Private
CS-GLZ Bombardier Global 5000BD-700-1A11 C/n 9531 NetJets Europe
HB-IHX Airbus A320214 C/n 942 Edelweiss Air
HB-JHJ Airbus A330343X C/n 1188 Swiss International Air Lines
OK-SLX Cessna 560 C/n 560-5243 Silesia Air
9A-CQE de Havilland Canada DHC-8Q-402 C/n 4300 Croatia Airlines
D-CAGA Embraer EMB-505 C/n 50500376 PADAVIATION
OO-ACC Cessna 525A C/n 525A-0431 Air Service Liege
HB-JCG Bombardier CS-300BD-500-1A11 C/n 55020 Swiss International Air Lines
OE-GLY Learjet 75 C/n 45-572 Avcon Jet
HB-JWC Bombardier 650 C/n 6114 REGA Swiss Air Ambulance
HB-AZJ Embraer Emb-195E2 C/n 19020057 Helvetic Airways
9A-JSC Cessna 525A C/n 525A-0049 Corporate
OE-FPP Cessna 510 C/n 510-0186 GlobeAir
HB-IKS Bombardier 6013A C/n 5042 Air Charter (Swiss)
OE-LVA Gulfstream G500 C/n 72036 MJet
HB-JIM Dassault Falcon 8X C/n 475 Jet Aviation Business Jets
D-AFAM Bombardier Global ExpressBD-700-1A10 C/n 9028 FAI-Rent-a-jet
HB-JMH Airbus A340313X C/n 585 Swiss International Air Lines
UP-CL602 Bombardier 604 C/n 5659 Comlux Aviation Kazakhstan