After Toulouse this was the next main target.
An anti-clockwise drive around the field, with a number of stops out of the car along the way. This way meant we would end up at the Main passenger terminal and across from that was the small GA area.
A fascinating place with a wonderful backdrop, the Pyrenees.
My photographs at: https://www.flickr.com/photos/jlt_egcc74/albums/72177720297713634
Regards
John
Noted between 0735-0915hrs
Storage area about the field (In order as noted)
F-WZNW Airbus A350941 C/n 004 Airbus Colours
VQ-BZB Boeing 7773Q8(ER) C/n 35783 Azur Air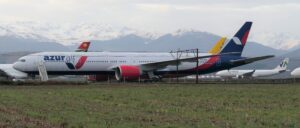 9H-AIY Airbus A380861 C/n 52 Unmarked / HiFly Malta Ex F-HPJE
F-HPJA Airbus A380861 C/n 033 Air France
OE-IBG Airbus A330243 C/n 551 Wamos Air / Unmarked
VP-CAV Airbus A320214 C/n 2217 Aer Lingus / EC on tail
9H-ACZ Airbus A340313E C/n 590 South African Airways
F-WTAL Airbus Industrie A350 C/n Unknown Hong Kong Airlines
F-WTAQ Airbus Industrie A350 C/n Unknown Hong Kong Airlines
D-AIMC Airbus A380841 C/n 044 Lufthansa
F-WTAM Airbus A330941N C/n 1952 Azul Linhas Aereas NV on the tail (PR-ANV)
JA03VA Airbus A320216(SL) C/n 5926 All White / All Nippon Airways
VP-BMA Airbus Industrie A330 C/n 1408 Thai Airways International
B-30DM Airbus A350941 C/n 351 Hainan Airlines
CS-TFX Airbus A340542 C/n 912 HiFly
VP-BHF Airbus Industrie A330 C/n 1374 Thai Airways International
9H-XFG Airbus A330243 C/n 1407 Virgin Australia International
N835JM Airbus A300B4-203F C/n 259 DHL Worldwide Courier Express
F-HPJD Airbus A380861 C/n 049 All White / Air France
9H-MIP Airbus A380841 C/n 006 All White
D-AIMI Airbus A380841 C/n 072 Lufthansa
F-WXAV Airbus A321271NX(SL) C/n 10410 Qingdao Airlines
F-WXAU Airbus A321271NX(SL) C/n 10626 Qingdao Airlines
VQ-BCY Airbus A320214 C/n 1484 Ural Airlines
OE-LDW Boeing 7378MAX C/n 43925 SpiceJet
A6-API Airbus A380861 C/n 233 Etihad Airways
A6-APB Airbus A380861 C/n 170 Etihad Airways
A6-APC Airbus A380861 C/n 176 Etihad Airways
F-HPJH Airbus A380861 C/n 099 Air France
F-HPJI Airbus A380861 C/n 115 Air France
F-HPJJ Airbus A380861 C/n 117 Air France
9H-AJI Airbus Industrie A330 C/n 785 All White
A6-APA Airbus A380861 C/n 166 Etihad Airways
OH-LZE Airbus A321211 C/n 1978 Finnair
B-308J Airbus A350941 C/n 260 Hainan Airlines
B-308G Airbus A350941 C/n 246 Hainan Airlines
B-308H Airbus A350941 C/n 251 Hainan Airlines
B-30DP Airbus A350941 C/n 355 Hainan Airlines
OH-LTS Airbus A330302 C/n 1078 Finnair
OH-LTN Airbus A330302 C/n 1007 Finnair
OH-LTR Airbus A330302 C/n 1067 Finnair
2-SSCA Airbus A330343E C/n 1544 All White
LZ-DCE Airbus Industrie A330/340 C/n 248 Air Transat / Fleet number 106 on the tail
VP-CTJ Boeing 73786J C/n 37751 SpiceJet
VP-CTK Boeing 7378GJ C/n 37765 SpiceJet
UR-PSG Boeing 73785R C/n 29038 Ukraine International Airlines
F-WTAZ Airbus A340541 C/n 608 All White
N696AV Airbus A321231(SL) C/n 6138 Avianca
V8-001 Airbus A340212 C/n 046 Government of Brunei
EI-GYF Airbus A320232 C/n 5090 All White
N259GE Boeing 737 C/n 32356 Mango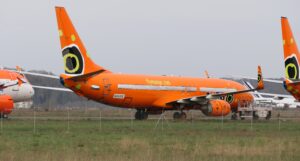 N260GE Boeing 737 C/n 32358 Mango
OE-ITY Airbus A319111 C/n 2370 easyJet
9H-ACY Airbus A340313E C/n 582 South African Airways
9H-ACX Airbus A340313E C/n 544 South African Airways
2-RLAX Airbus A330223 C/n 943 Bamboo Airways
N244GE Airbus A330203 C/n 486 TAP Air Portugal
EI-EWH Airbus A330223 C/n 891 National Airlines
N243GE Airbus A330203 C/n 477 TAP Air Portugal
LZ-GNH Airbus A321211 C/n 1713 TAP Air Portugal
EI-GXV Airbus A320232 C/n 5155 All White
OE-ITW Airbus A319111 C/n 2353 easyJet
LZ-BHI Airbus A320232 C/n 3125 All White
EI-GCC Airbus A320233 C/n 2044 Ernest Airways
EI-GWK Airbus Industrie A319 C/n 2228 Air Cote D`Ivoire
EI-GWJ Airbus Industrie A319 C/n 2213 Air Cote D`Ivoire
9H-AMB Airbus A320212 C/n 528 All White / Avion Express Malta
LY-NVV Airbus A320232 C/n 2085 All White
EI-GYY Airbus Industrie A319 C/n Unknown All White
OE-IFV Airbus A320214 C/n 960 All White
D-AIQD Airbus A320211 C/n 202 Lufthansa
2-RLAY Airbus A330223 C/n 962 Bamboo Airways
OE-ITS Airbus A320232 C/n 4621 All White
F-WWAI Airbus A340311 C/n 001 Preserved
OE-IFW Airbus A330203 C/n 535 Avianca
F-GZTI Boeing 737408(SF) C/n 25063 ASL Airlines France
F-WXAT Airbus A321271NX(SL) C/n 10649 Qingdao Airlines
F-BLKL Morane-Saulnier MS.760 C/n 01 Instructional Airframe
Two of three Frecnch Air Force A310's at Tarbes.
F-RADB Airbus A310304 C/n 422 Withdrawn from use
F-RADC Airbus A310304 C/n 418 Withdrawn from use
Terminal side
Noted between 0915-1000hrs
S5-ACJ Embraer ERJ-145LU C/n 145135 Amelia International
Inside Terminal
F-WOMG Socata TB-319 C/n 01 Preserved
WFU area near terminal
F-WKPG Socata TBM700 C/n 02 EADS SOCATA
F-ZVLB Socata TB-30 C/n 57 Aerospatiale
EC-FPF Socata TBM700A C/n 12 Corporate
F-WWRT Socata TB-360 C/n 02 SOCATA
70 Morane-Saulnier MS.760 C/n 70 Preserved Marked F-MSAD
GA Ramp / Hangar
F-BPHN Socata MS.880B C/n 1134 Private
F-BSMC Socata MS.893A C/n 11770 Private
*(F-JHXY) Aeroprakt A.22LS C/n Unknown Private. Need to review photograph. Blurred & cannot yet confirm***
F-GKEE Reims-Cessna F.172H C/n 329 Private
N121HT Cirrus Design SR-22 C/n 794 Southern Aircraft Consultancy
F-BTJP Socata MS.880B C/n 1967 Private
F-HLED Evektor SportStarRTC C/n 2021-2143 Private
S5-CEF Cessna 525 C/n 525-0022 Eagle Express
EC-KOL Cessna 560 C/n 560-5088 Corporate