An excellent privately owned museum run by volunteers, Militar Museum Wildegg.
Not just aircraft, but a full military museum with all manner of militaria.
It is open every first Saturday of the month from April to October, however private tours are encouraged and they will accomodate if they have staff available.
Photographs at: https://www.flickr.com/photos/jlt_egcc74/albums/72177720298973523
Regards
John
Noted between 1000-1055hrs
Militar Museum Wildegg
J-1135 de Havilland DH-100 VampireFB.6 C/n 644 Preserved
V-246 Sud Aviation SE.3160 C/n 122 Preserved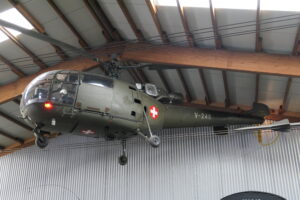 J-1640 de Havilland DH-112 VenomFB.50 C/n 850 Preserved
D-114 IAI Ranger UAVADS-95 C/n Unknown Swiss Air Force
C-557 EKW C-3605 C/n 337 Preserved
C-410 Pilatus PC-9 C/n 222 Preserved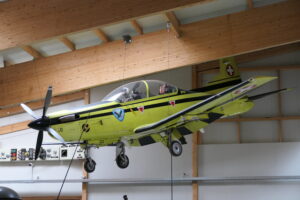 J-4013 Hawker HunterF.58 C/n 41H/691761 Preserved
J-4041 Hawker HunterF.58 C/n 41H/697408 Preserved
J-2303 Dassault Mirage IIIS C/n 993 Preserved