Hi all,
An early start was required to undertake our flights over AMARG and Marana/Pinal Air Park and so we met up with our pilot Mike Matthews, who runs Marana Flight School. We were very happy with his communications pre-trip, the cost rate for the flights and actual flights delivered.
Do him a favour and ask for an instructional flight to get around the rules that limit who can provide scenic flights in the Tucson area. He will know what you really want……..
http://maranaflightschool.com/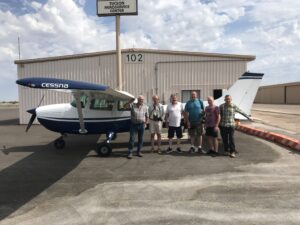 Whilst we waited for each other to complete these flights, the time was well spent having a good look around the airfield. Just ask at the control point once you are airside with Mike before doing so.
More pictures can be seen at;
https://www.flickr.com/photos/62861611@N08/albums/72157710312799837
142220/237, Douglas A-4A Skyhawk (forward fuselage), United States (11474)
145064/5G, Douglas A-4C Skyhawk, 3A323, N128AT, United States (12310)
148502, Douglas A-4C Skyhawk, 3A295, N203AT, United States (12695)
(149550), Douglas A-4C Skyhawk, 3A403, N224AT, United States (12875)
147669/JY, Douglas A-4L Skyhawk, 3A460, N135AT, United States (12433)
147671/MB, Douglas A-4L Skyhawk, 3A474, N142AT, United States (12435)
147793/102, Douglas A-4L Skyhawk, 3A465, N148AT, United States (12557)
149500/MB, Douglas A-4L Skyhawk, 3A464, N218AT, United States (12825)
149502/512, Douglas A-4L Skyhawk, N219AT, United States (12827)
149540, Douglas A-4L Skyhawk, N220AT, United States (12865)
149555/UX, Douglas A-4L Skyhawk, 3A456, N225AT, United States (12880)
(148600), Douglas A-4L Skyhawk (forward fuselage), United States (12793)
147675, Douglas A-4L Skyhawk (rear fuselage), United States (12439)
147815/MB, Douglas A-4L Skyhawk (rear fuselage), N153AT, United States (12439)
44-34749/BC-749, Douglas B-26C Invader, NL4959K, United States (28028)
142704, Douglas TA-4B Skyhawk (middle & rear fuselage), United States (11766)
(158146)/722, Douglas TA-4J Skyhawk (forward fuselage), United States (14183)
52-8698, Piasecki CH-21B Workhorse (tail & fuselage sections), United States (B60)
147070/AF-101, Vought F-8H Crusader, United States (unknown)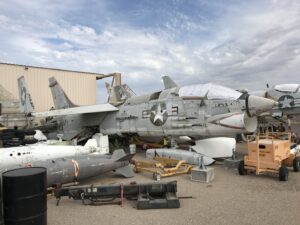 (148689)148649, Vought F-8H Crusader (rear fuselage from 148649), United States (unknown)
(146968), Vought F-8K Crusader, United States (unknown)
N9370Z, Beech 18 (AF-780)
N828KM, Beech Baron 58 (TH-1999)
N615AB, Beech Baron B55 (TC-815)
N7251Y, Beech Bonanza A36 (E-2277)
N8055R, Beech Bonanza A36 (E-2711)
N8743M, Beech Musketeer 23 (M-530)
N9165S, Beech Musketeer C23 Sundowner 180 (M-1779)
N18940, Beech Sierra C24R (MC-532)
N26RA, Beech Starship 2000 (NC-53)
N30LH, Beech Starship 2000 (NC-47)
N515JS, Beech Starship 2000 (NC-52)
N8194S, Beech Starship 2000 (NC-37)
N8280S, Beech Starship 2000 (NC-38)
N820SD, Bellanca 8 Decathlon 8KCAB (820-98)
N334TB, BRM Bristell S-LSA (334/2018)
N434CA, CASA C-212 Aviocar 200 (286)
N497CA, CASA C-212 Aviocar 200 (291)
N2585N, Cessna 120/140 (12845)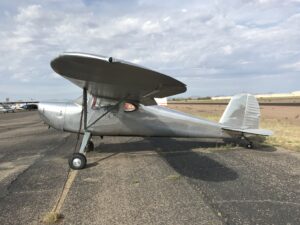 N3582J, Cessna 150 (15061282)
N704TZ, Cessna 150 (15078873)
N714KD, Cessna 150 (15079227)
N7186F, Cessna 150 (15063786)
N1143M, Cessna 172 (17259443)
N13619, Cessna 172 (17262887)
N255KR, Cessna 172 (17269860)
N4438L, Cessna 172 (17254529)
N5131A, Cessna 172 (28131)
N596CS, Cessna 172 (17280050)
N6432V, Cessna 172 (172RG0693)
N65575, Cessna 172 (172S9728)
N7035Q, Cessna 172 (17260335)
N9463L, Cessna 172 (172S11212)
N9468H, Cessna 172 (17266169)
N88KM, Cessna 177 (177RG1181)
N1092U, Cessna 182 (T18208630)
N2120G, Cessna 182 (51420)
N36NH, Cessna 182 (18267589)
N4766D, Cessna 182 (34866)
N4976D, Cessna 182 (51076)
N4977U, Cessna 210 (21058677)
N1189M, Cessna 310 (39180)
N3179L, Cessna 310 (310J0179)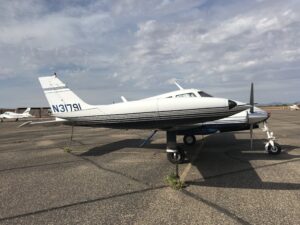 N758DC, Cessna 310 (310Q0471)
N55RB, Cessna 340 (340A0015)
N251WL, Douglas A-4 Skyhawk (13566)
N67034, Douglas DC-4 (22202)
N67040, Douglas DC-4 (27232)
N6816D, Douglas DC-4 (27368)
N96451, Douglas DC-4 (10592)
N401SH, Guimbal Cabri G2 (1195)
N390WW, Hispano Saeta HA-200D (20/53)
N7850K, Jabiru J250-SP (389)
N80232, Lockheed P2V Neptune (726-7198)
N656CG, Maule M-7 235C Orion (25110C)
N6886U, Mooney M.20 Mark 21 (2590)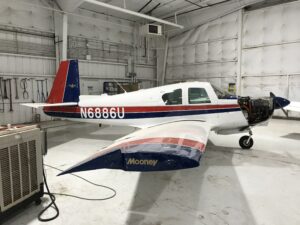 N9688M, Mooney M.20 Mark 21 (670024)
N5554Q, Mooney M.20 Super 21 (630)
N4724P, Piper PA-23 Aztec 250 (27-252)
N5018P, Piper PA-24 Comanche 180 Comanche (24-21)
N660DB, Piper PA-24 Comanche 180 Comanche (24-1730)
N232YP, Piper PA-24 Comanche 250 Comanche (24-3401)
N8919P, Piper PA-24 Comanche 260 Comanche B (24-4374)
N9033P, Piper PA-24 Comanche 260 Comanche B (24-4495)
N4353J, Piper PA-28 Cherokee 140 Cherokee (28-22731)
N2953U, Piper PA-28 Cherokee 181 Archer II (28-7990582)
N65MR, Piper PA-31 Navajo Navajo (31-347)
N6719L, Piper PA-31 Navajo Navajo (31-615)
N27563, Piper PA-31 Navajo Navajo C (31-7812051)
N688A, Piper PA-32R T-300T Turbo Lance II (32R-7887184)
N88GX, Remos GX (311)
N434DE, Robinson R44 Raven II (10427)
N776LE, Rutan Long-Ez (776)
N19FG, Scottish Aviation Bulldog Sk-61D (BH.100-139)
N2174B, SIAI-Marchetti S.205 22/R (393)
N487SX, Sonex Aircraft Sonex (0487-4BD)
N23933, Sport Copter Gyro (036)
N711RF, Thorp T-18 (514)
N5070V, Varga Kachina 2150 A (VAC-59-76)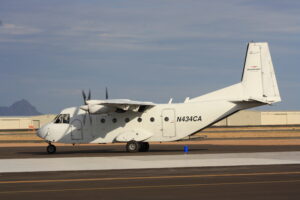 Picture credits: Grant Robinson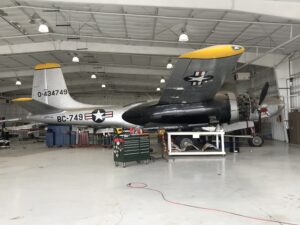 Best regards,
Grant Robinson
http://www.facebook.com/groups/oxfordaviationgroup